There are places in your facility where cameras just don't belong. And, there are important data points that your cameras just can't measure. That adds up to blind spots in your visual intelligence. Fortunately, smart sensors from partners can provide powerful detection capabilities that supplement your visual intelligence and security platform. From temperature and humidity monitoring to vape, THC, and smoke detection, third-party smart sensors integrate directly with your cameras, access control, and audio capabilities to complete your 360-degree physical security network.
The future of security is intelligence.
Whether it's data collected from your cameras, access control, or smart sensors, it's all intelligence. With visual intelligence as the foundation of your physical security solution, you will be positioned to optimize performance and minimize risk across every facility in your organization. By unifying all of your data inside of YourSixOS, you will have one dashboard to drive countless critical decisions, all in real-time from anywhere in the world.
Why YourSixOS Sensors?
Bring-your-own-sensor to
customize your capabilities
Integrate third-party sensor data
into actionable intelligence
Utilize intelligent data analytics
for trigging alarms and push notifications
Validate sensor alarms
with smart camera verification
Monitor and secure areas
where visual intelligence is unavailable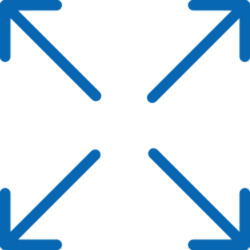 Scale data collection
beyond cameras cost effectively